Vison
February is AMD/Low Vision Awareness Month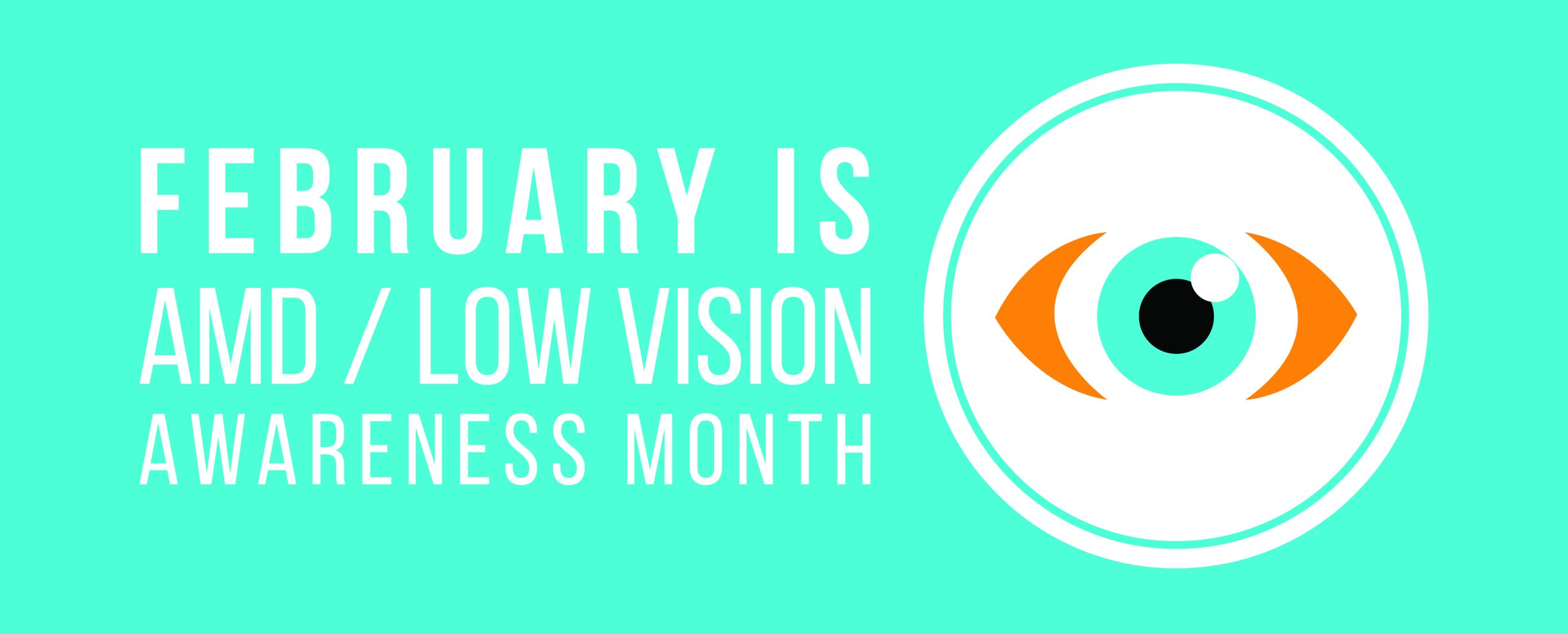 Age-Related Macular Degeneration (AMD) Awareness Month is observed annually every February. It's an awareness month targeted at spreading information about AMD and other sight threatening diseases that could lead to visual impairment.
AMD is a disease that is a leading cause of low vision in Americans older than 50 years of age. The macula is the part of the eye affected by this disease, a pigmented, oval-shaped part of the retina. About 5mm in diameter, it is responsible for the central vision required for driving, reading, and fine detail. AMD, is a progressive disease that causes retinal cells to slowly die, though it causes no physical pain.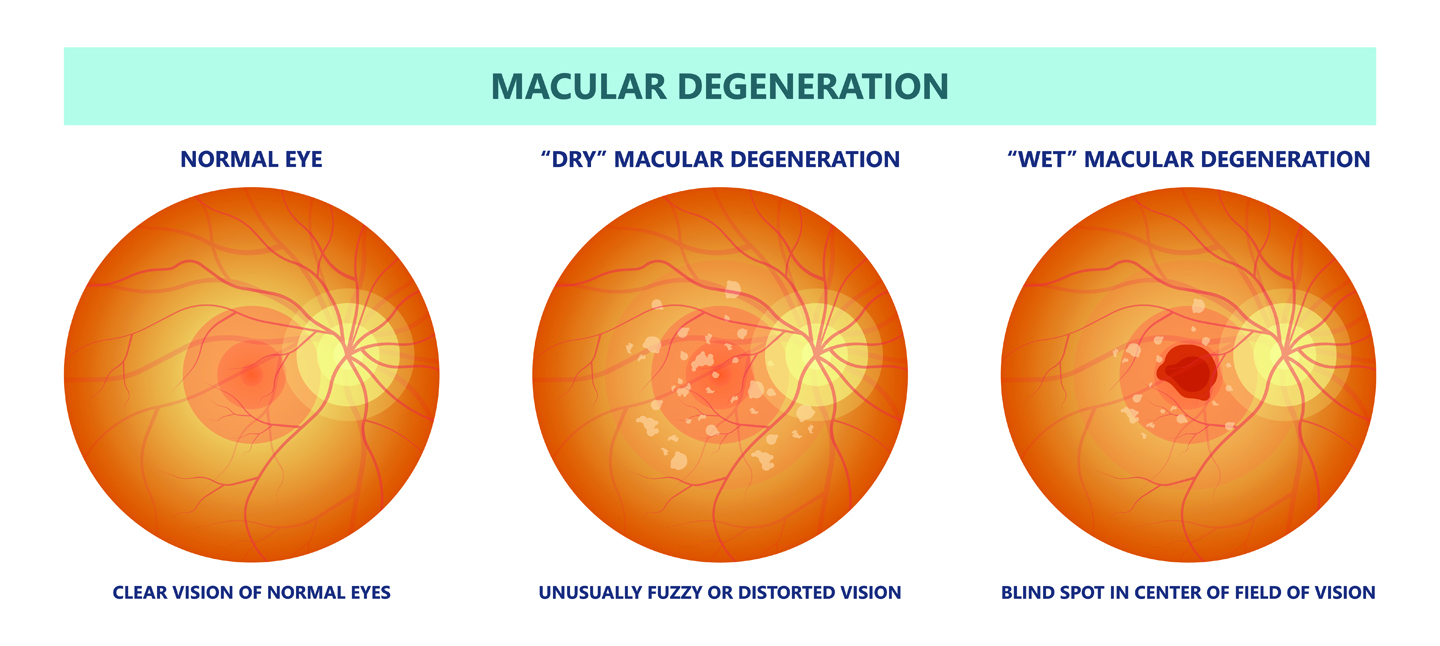 Medical experts have been able to identify some risk factors that might lead to the onset of AMD, including high blood pressure, high levels of blood cholesterol, obesity, and smoking. Other risk factors that a person has no control over are age, heredity, race, and gender. Symptoms of the disease include blurry vision, blind spots, straight lines appearing wavy, doorways seeming crooked, and objects appearing farther away or smaller. When any of these symptoms present themselves, the concerned individual is advised to immediately visit an ophthalmologist.
Watch the video below to learn more about AMD presented by
M. Cristina Kenney, MD, PhD
 
For more information on AMD and other visual impairments – EYE CONDITIONS
The Discovery Eye Foundation is committed to finding a treatment for Dry AMD which makes up 85% of AMD cases and for which there is no FDA approved treatment as yet. This could preserve the vision of millions of people.  Luckily, there are treatments for Wet AMD. Right now, research supported by DEF at the Gavin Herbert Eye Institute, University of California Irvine, Medical School is on the cutting edge of promising breakthroughs that could make the difference in the lives of so many.