Vison
January is Glaucoma Awareness Month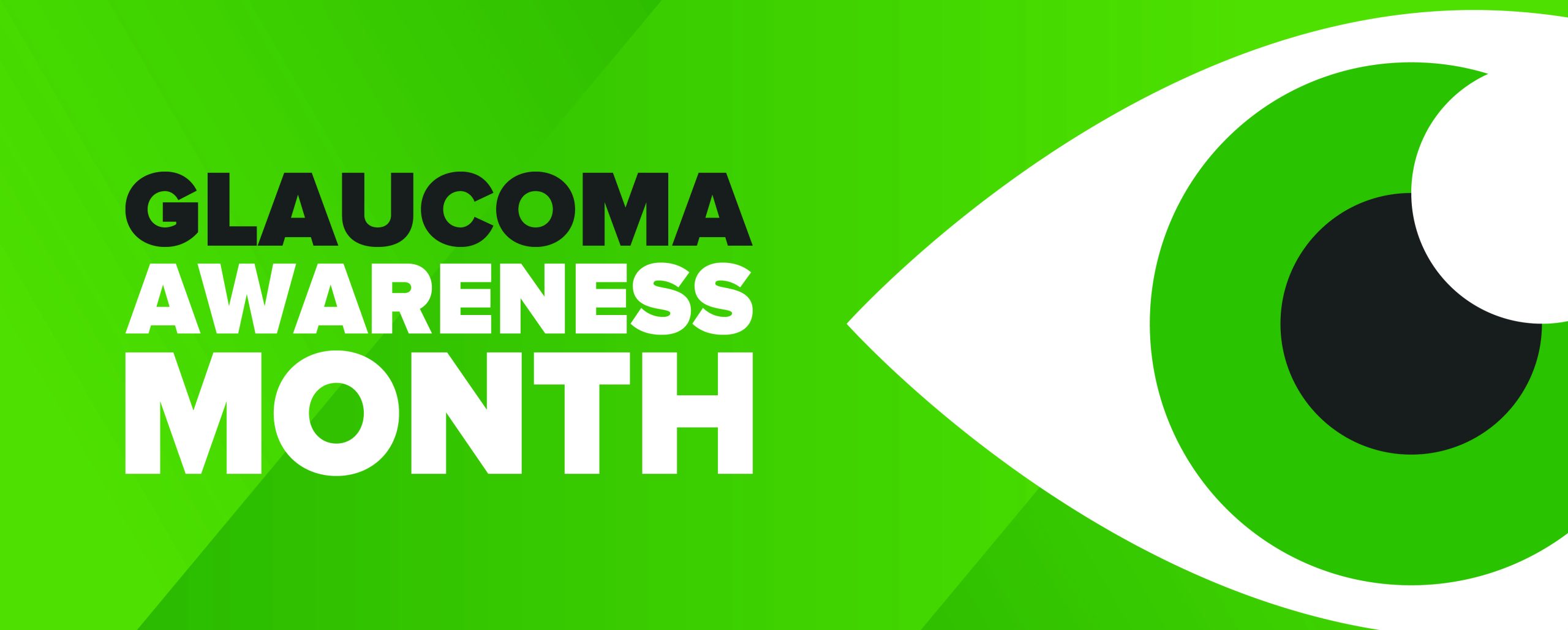 January is Glaucoma Awareness Month and the perfect time to raise awareness about this disease. Early on there are no symptoms.  In fact, many people with glaucoma don't even know they have it. Learn about glaucoma and the steps you can take to reduce your risk of vision loss.
There are several types of glaucoma, although the most common type of glaucoma is age-related Primary Open-Angle Glaucoma.  It affects people starting at age 40, but can develop anytime later in life.
So, the way to detect if you have it is to get regular thorough eye examinations every two years after age 40.
ARE YOU AT RISK?
Anyone can get glaucoma, but certain groups are at higher risk. These groups include African Americans and Hispanics over the age of 40, and all people over the age of 60. Since it is hereditary, people with a family history of glaucoma and people who have diabetes are at higher risk.
4 GLAUCOMA GUIDELINES TO REMEMBER
1. Glaucoma can affect people of all ages – Although it is generally associated with seniors, glaucoma can strike anyone.
2. Demographics do play a role – Glaucoma is a leading cause of blindness among African Americans; it's also highly prevalent in Hispanics over the age 65.
3. Is glaucoma hereditary? – The risk of developing primary open–angle glaucoma is up to nine times more likely if parents or siblings have the disease.
4. Hope for future glaucoma patients – Although there is no cure for glaucoma, early diagnosis and treatment can help control the disease and slow or stop the process of vision loss and blindness.
There are many steps you can take to help protect your eyes and lower your risk of vision loss from glaucoma. 
If you are in a high-risk group, get a comprehensive dilated eye exam every two years to catch glaucoma early and start treatment. Prescription eye drops, and if that fails, surgery can stop glaucoma from progressing.
Even if you are not in a high-risk group, getting a comprehensive dilated eye exams can help catch glaucoma and other eye diseases early.
Open-angle glaucoma does not have symptoms and is hereditary. So talk to your family members about their vision health to help protect your eyes and theirs.
Maintaining a healthy weight, controlling your blood pressure, being physically active and avoiding smoking will help you avoid vision loss from glaucoma.
Stay aware of the risks and symptoms and remember an annual comprehensive eye exam is key for early detection of glaucoma and other eye diseases.
Click here to get more information on Glaucoma.
---
Discovery Eye Foundation research is undertaking a new approach to save vision for glaucoma patients.
---
CLICK LINK BELOW IF YOU WOULD LIKE TO HELP SUPPORT DEF'S GLAUCOMA RESEARCH