Vison
February is AMD/Low Vision Awareness Month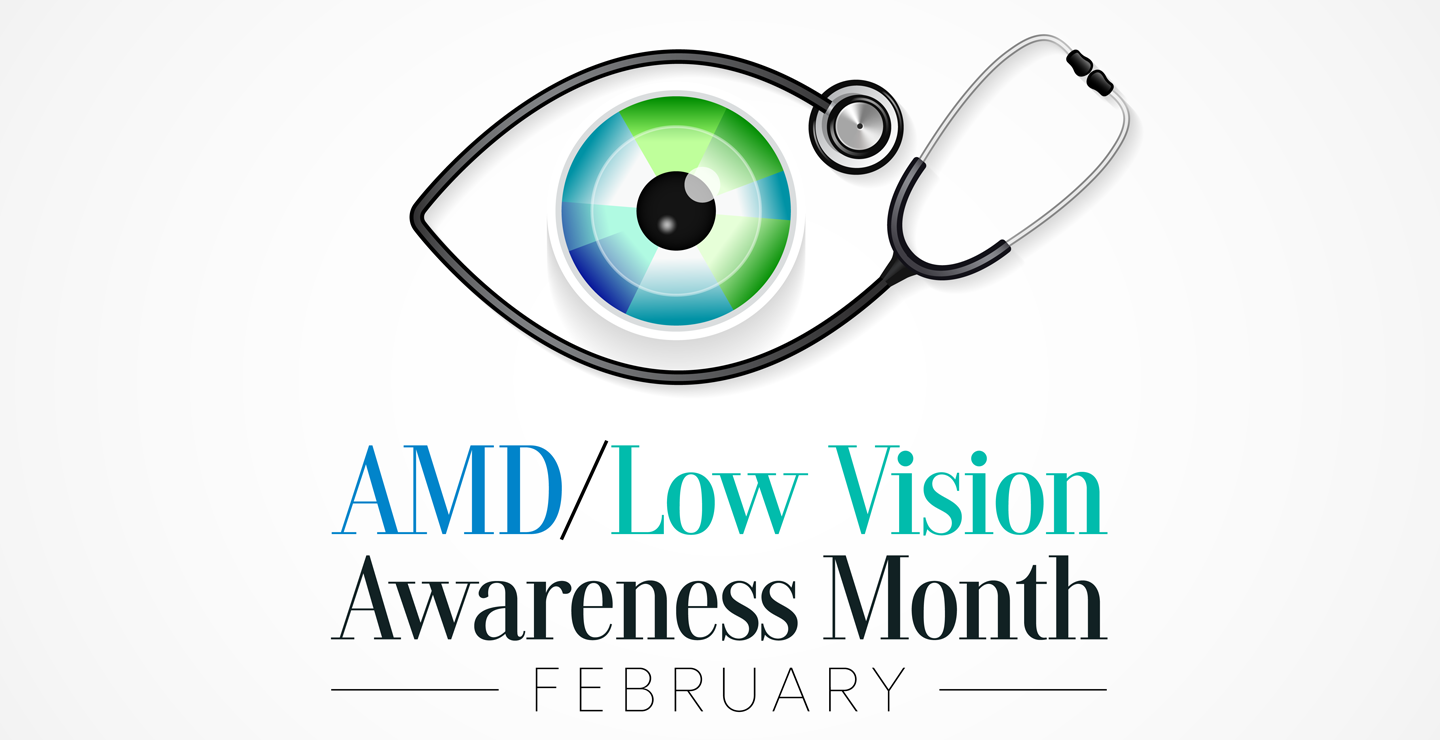 Low vision affects millions of Americans — including many older adults. People with low vision aren't blind, but because of their vision loss, they may not be able to do everyday tasks like driving or reading even with glasses.
What is Low Vision?
When your eyesight is impaired to the degree that you struggle with daily tasks like reading or cooking – or that you have difficulty recognizing faces, you may have a medical condition referred to as low vision. Someone with low vision can't simply put on a pair of glasses or contacts and see well; this condition is beyond the typical loss of vision that occurs with aging.
Individuals experiencing low vision can struggle with maintaining independence; hobbies, reading and even socializing may become challenging as vision loss progresses. Because of the impact low vision can have on your life, it is important to have your eyes checked by a low vision specialist if you have any concerns. Since it is unusual to be able to restore vision once it is lost, screenings can help preserve the vision you have and help you access adaptive lenses and devices if you need them. While there is not a cure for low vision,  a low vision specialist can help you adapt and if needed, create a vision rehabilitation program designed to meet your specific needs.
If you are experiencing trouble seeing even with prescription eye glasses, ask your optometrist or ophthalmologist for a low vision evaluation. If your practitioner does not perform this evaluation, request a referral to a low vision specialist in a private practice, at a Braille Institute or a University Eye Care Institute. 
Low vision is often caused by one of these conditions: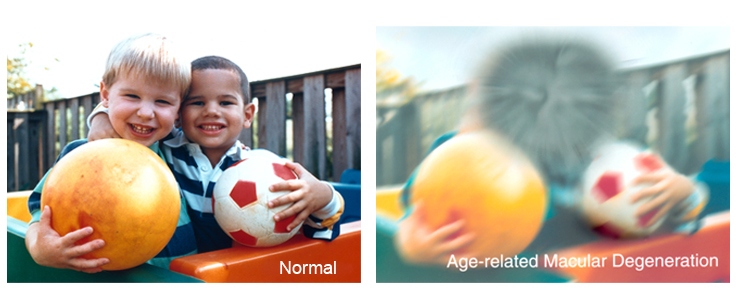 In some people with diabetic retinopathy, blood vessels may swell and leak fluid or blood inside the eye. In other people, abnormal new blood vessels grow on the surface of the retina. The retina is the light-sensitive tissue at the back of the eye. A healthy retina is necessary for good vision.  Read More 

The eye experiences a gradual increase of intraocular pressure (IOP) due to an imbalance of the fluid produced in the eye and the amount of fluid drained. Over time, elevated IOP can cause vision loss. The most common form of glaucoma is primary open angle glaucoma which affects about 3 million Americans. However, there are other types including narrow angle, congenital, normal tension, and secondary glaucoma. Read more

Reducing your risk for Low Vision
Practicing healthy daily lifestyle habits can reduce your risk for low vision. A healthy diet, not smoking and maintaining healthy blood pressure are important first steps. Other healthy habits that can lower the risk include:
Low Vision Reading Apps on Your Smartphone
Reading often is one of the most difficult challenges for visually impaired people. Many people with low vision give up reading altogether, because what used to be an enjoyable, effortless activity now requires thought, preparation and a lot of adjustment. In short, reading is just no fun anymore. 
The American Academy of Ophthalmology (AAO) has listed some of the top apps, devices and resources for people with low vision, below are a few listed for reading app, for more apps visit American Academy of Ophthalmology.
Reading
Regular eye exams are essential for all adults; it is recommended that adults over the age of 60 have eye exams each year. If your vision can not be improved to the point that you are able to see the things you need to see or read, your eye care professional can refer you to a low vision specialist. This specialist differs from a conventional optometrist and is trained to evaluate your low vision problem and offer solutions to help you retain or regain independence and the ability to do things you enjoy again.
More Low Vision resources